16x Instagram Lightroom Presets for Desktop and Mobile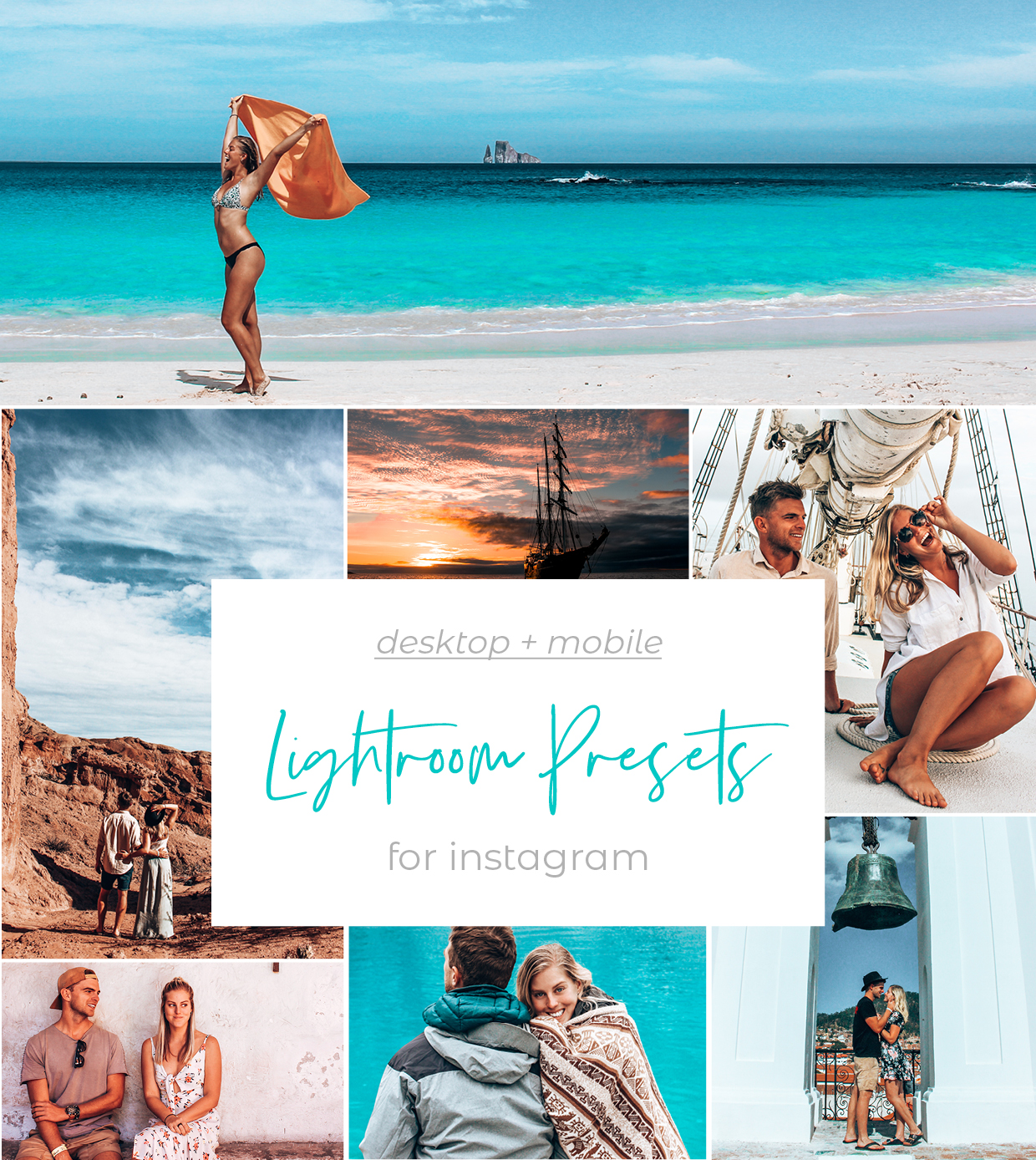 16x Instagram Lightroom Presets for Desktop and Mobile
Please note: prices are in USD.
VIBRANT - FLEXIBLE - PROFESSIONAL
These eye-catching presets have been designed to help your photos stand out. We are always getting asked how we edit our instagram photos…now you know! We use our very own Lightroom presets that have been created and used almost everyday over the last 7 months. Get those vibrant colours and step up your editing game.
What will you get?
16x Desktop Presets for Adobe Lightroom CC

16x Mobile Presets for your FREE mobile Adobe Lightroom CC app
Before you purchase, please remember:
Make sure you have updated Lightroom on your desktop to the most recent version, these preset files will only upload with the new 2018 Lightroom Update.

All photos, lighting and cameras are different. Not all presets work for EVERY photo, however they have been tried and tested to ensure that they will give you a great base to start from, if you find this is the case. You can make your own slight adjustments which will really help to nail down those awesome edits you're after.
Need help with your new presets?
No worries! We are here to help! If you can't find the answer after reading the installation guide that is emailed to you upon purchase, send us a message on instagram (@turn.about.town) or send us an email at kasi@turnabouttown.com and we will get back to you as soon as we can!